✨ FLASH SALE: OVER 70% OFF THROUGH FRIDAY! ✨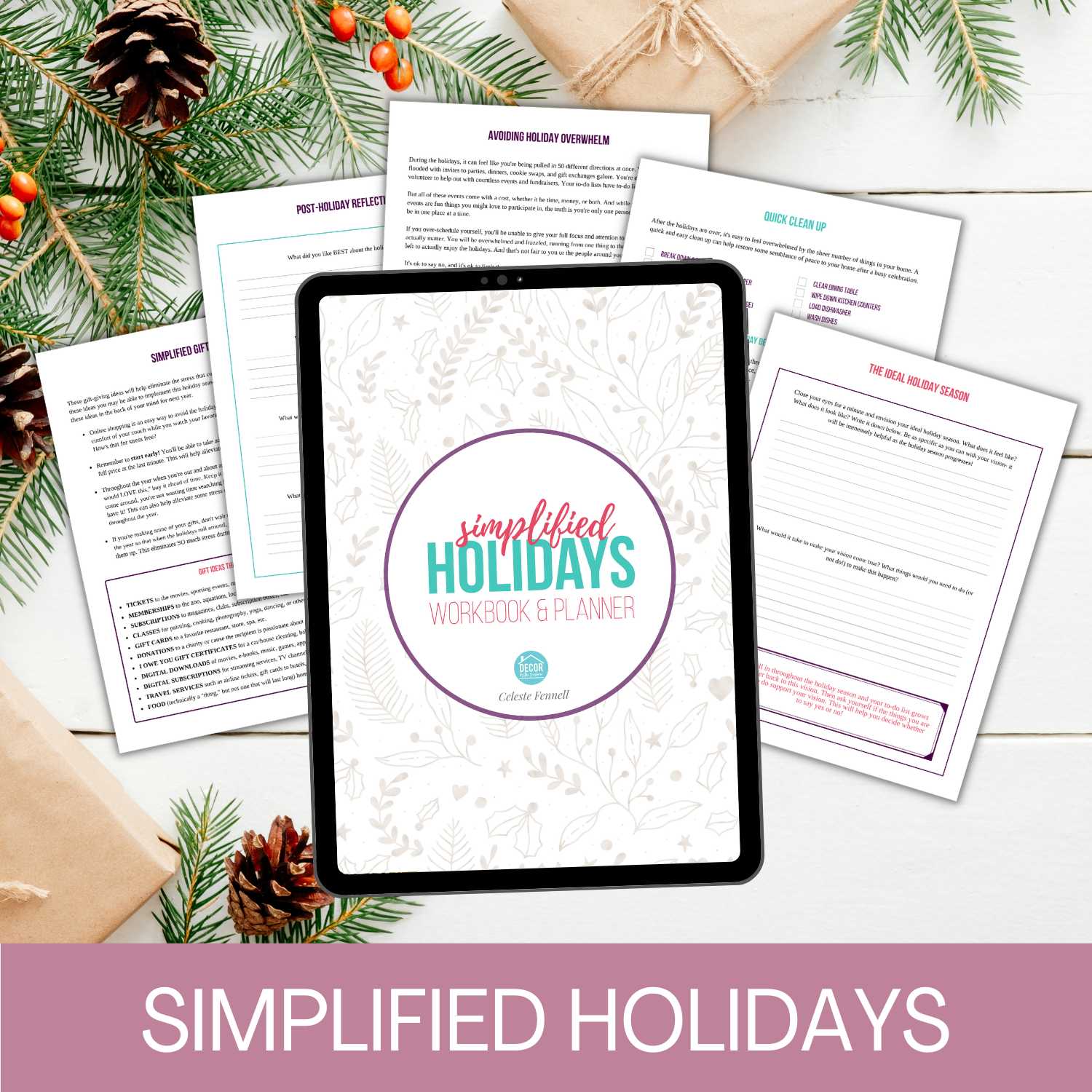 Simplified Holidays
Regular price
$35.00 USD
Sale price
$9.00 USD
Unit price
per
Sale
Sold out
Plan a holiday with less stress & shorter to-do lists! Simplify your holiday season so that you'll have more time for the things that truly matter.
View full details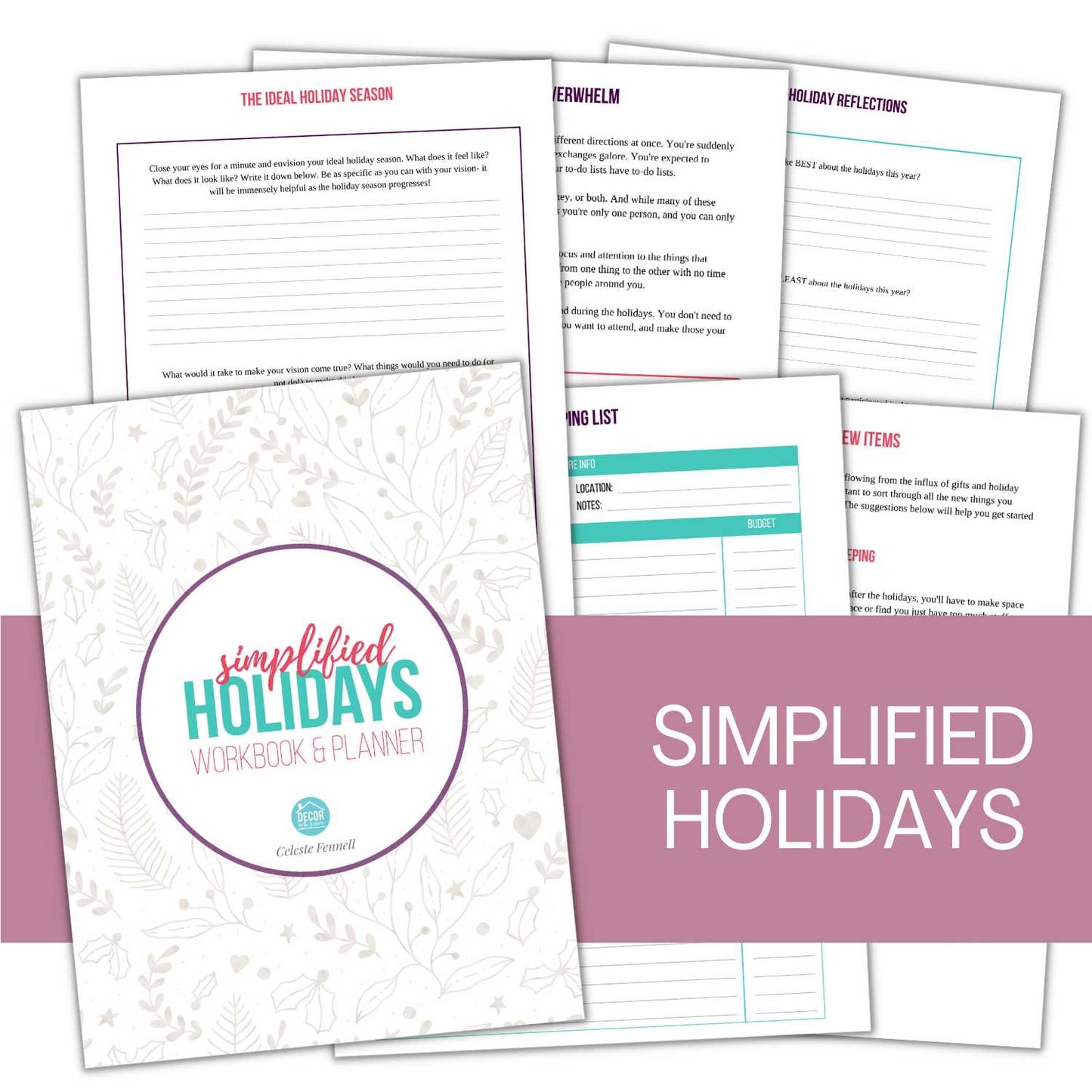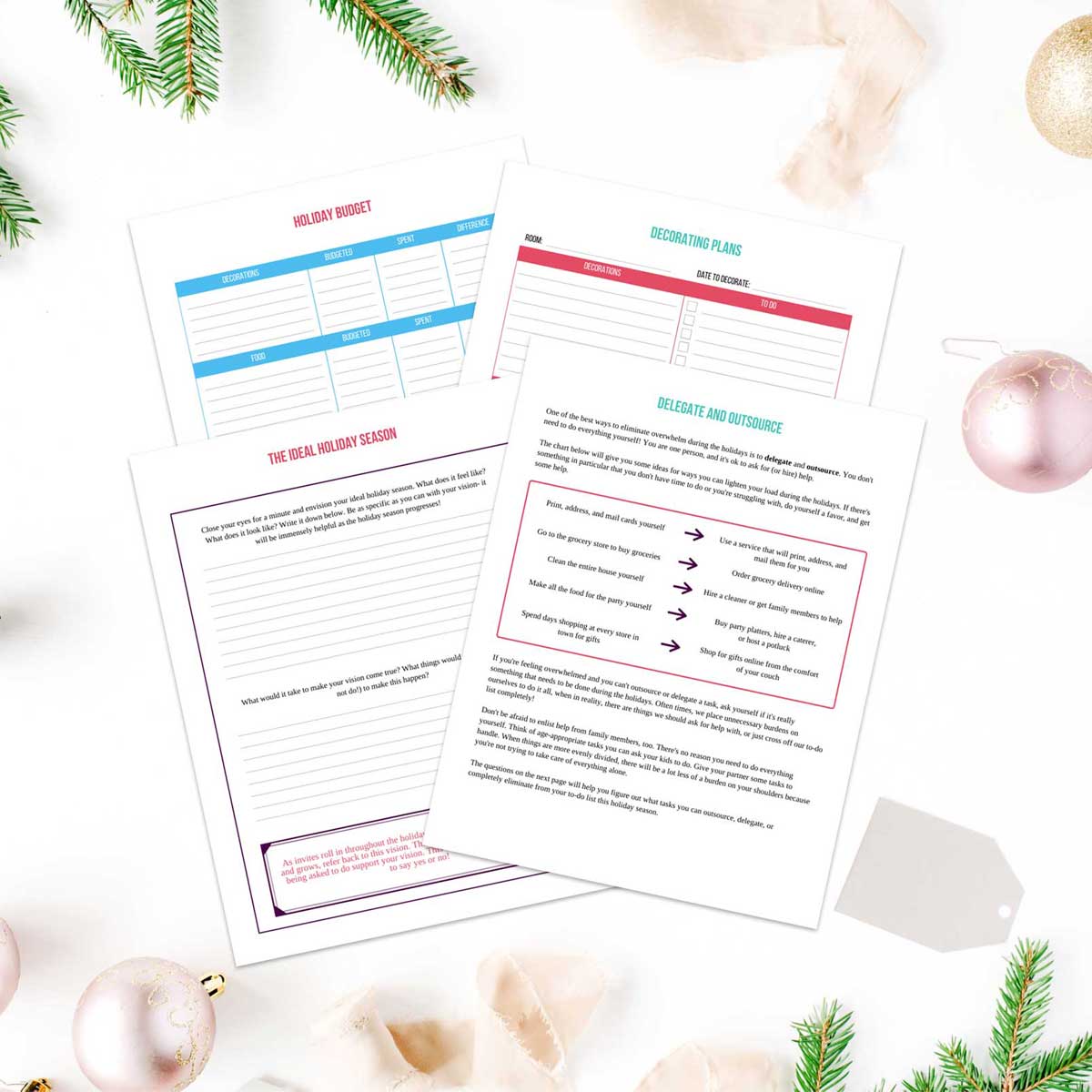 "TOTAL LIFE CHANGING EXPERIENCE"

Finding you and your book has been a total life changing experience. I no longer feel so alone and have real hope that I can keep trying to move forward and finally win this battle to make my house feel like a home again and provide a happy space.

-KERRY
"CLEAN, NEAT, AND ORGANIZED!"

I began my journey to an organized house yesterday. It felt good at the end of the day to purge those clothes. I have 4 bedrooms, so one is clean, neat and organized thanks to you!

-VEE LYNN
The Ultimate Decluttering Cheat Sheets
Regular price
$19.00 USD
Sale price
$14.00 USD
Unit price
per
Sale
Sold out
Fast track your way to a clutter-free home with bite-sized decluttering instructions and guidance in an easy-to-read format!
View full details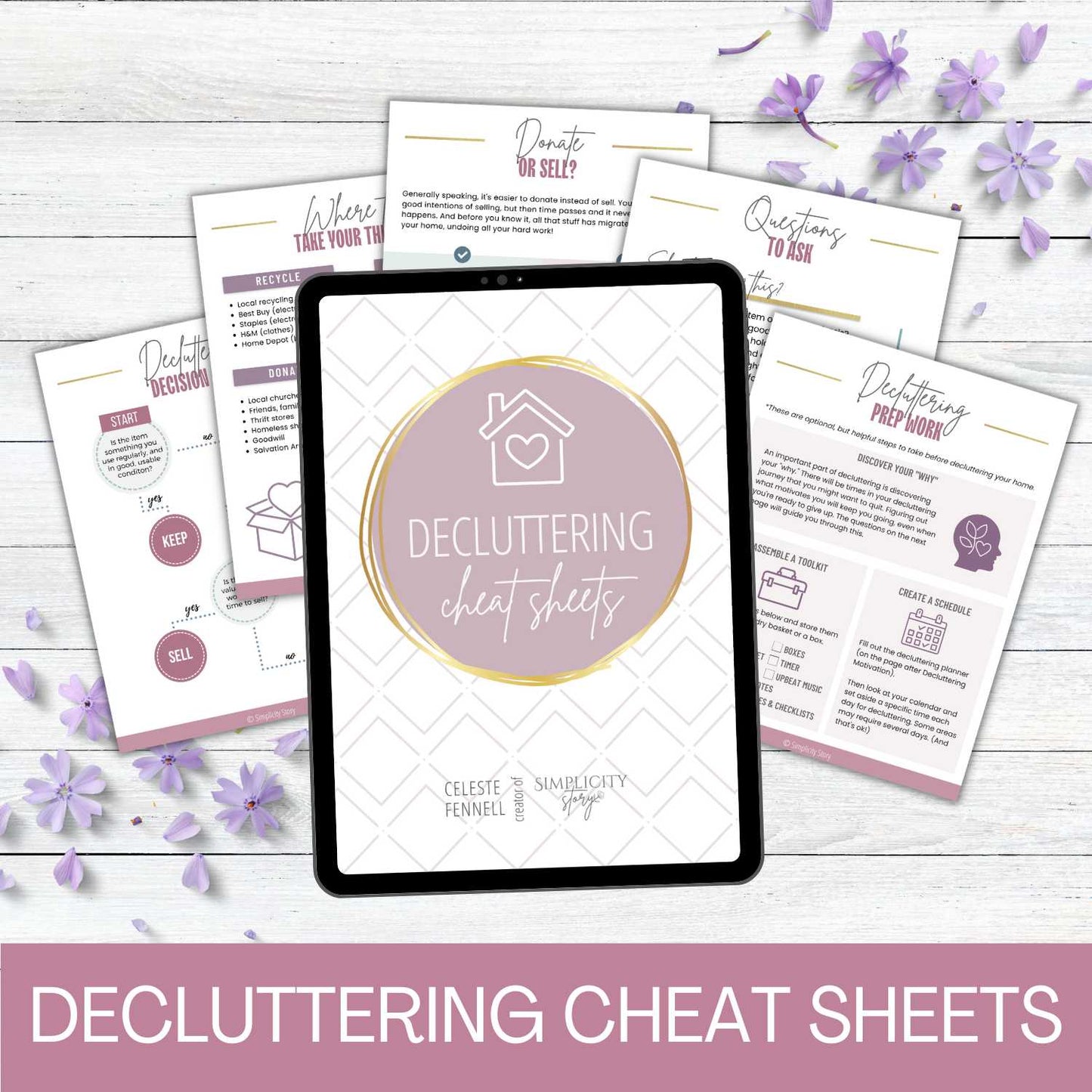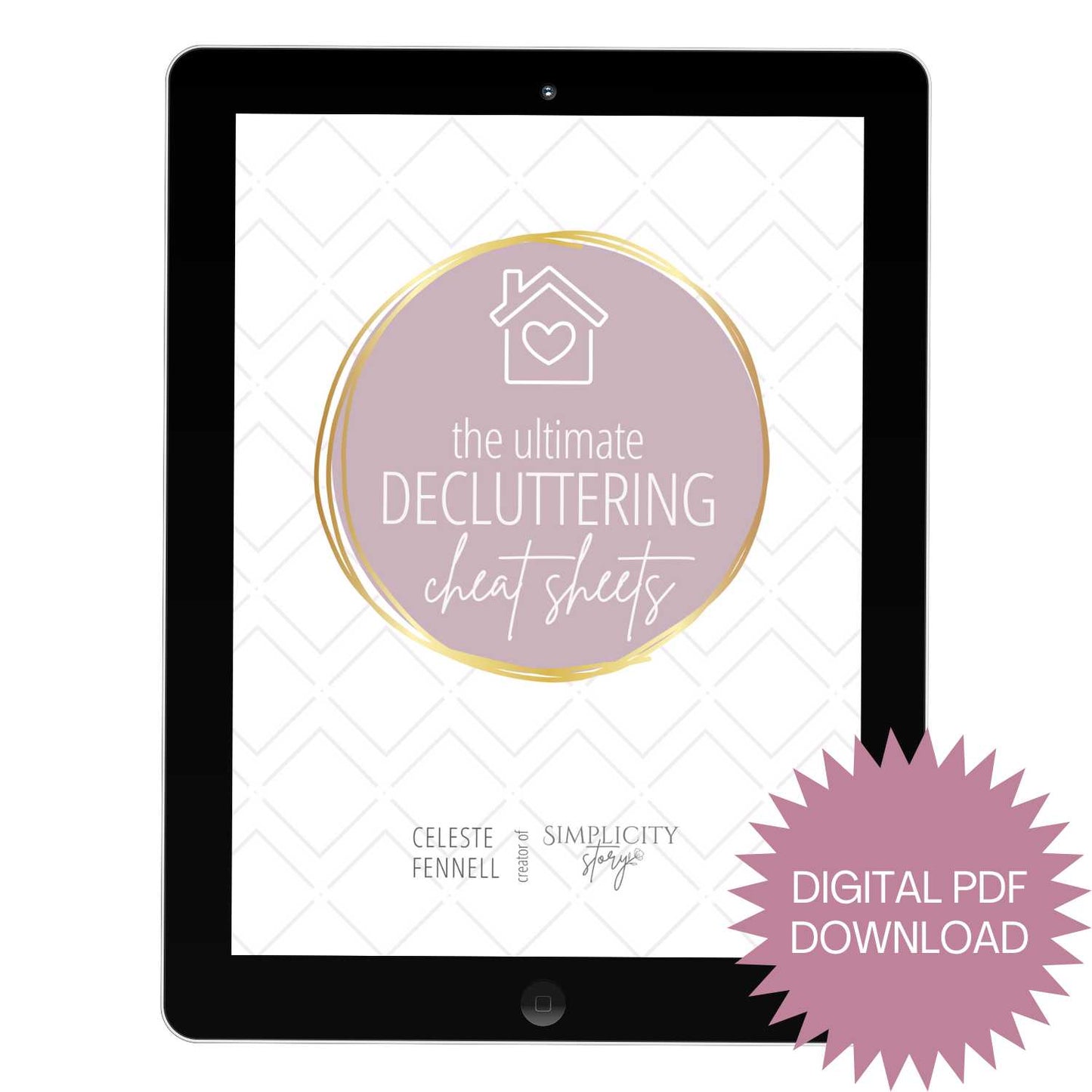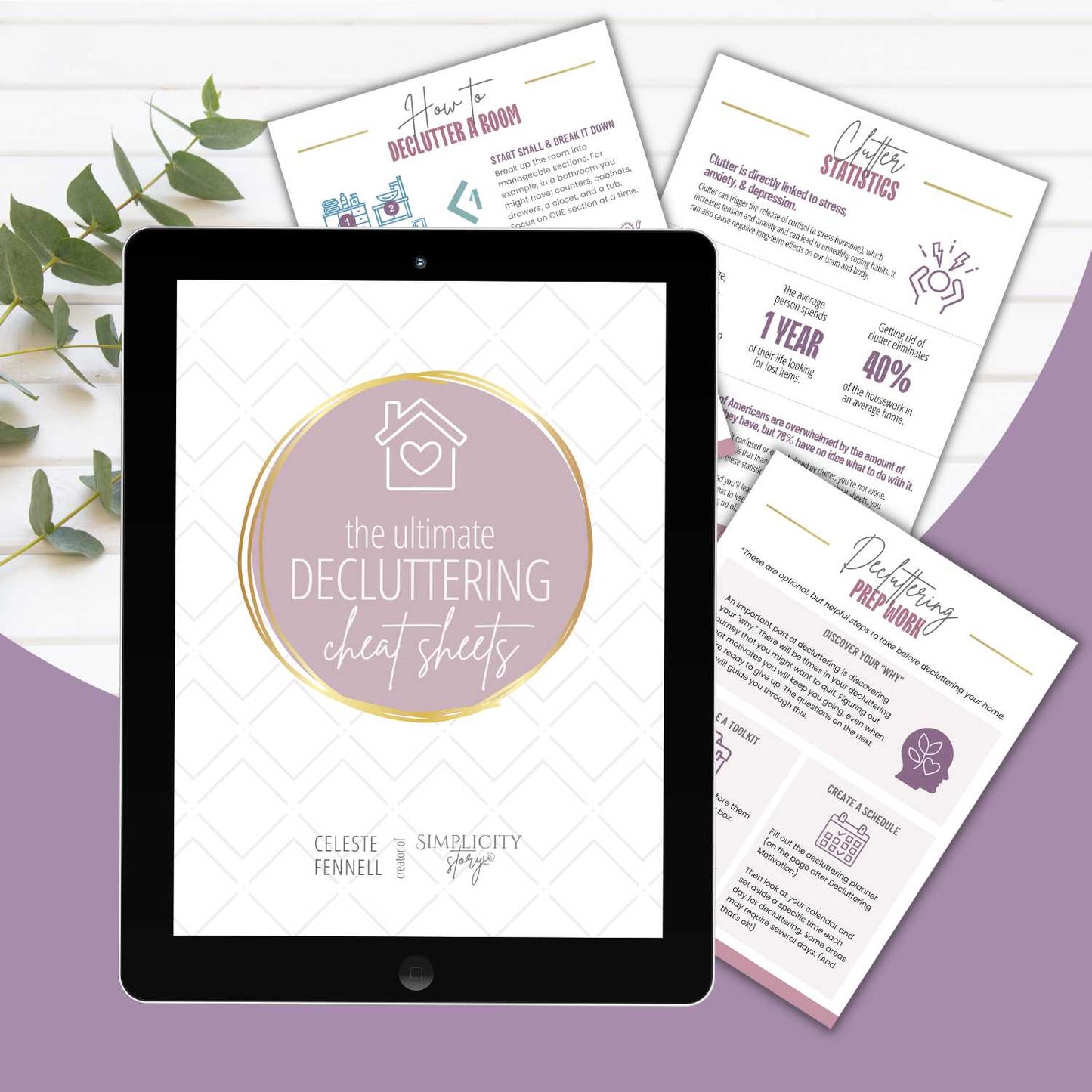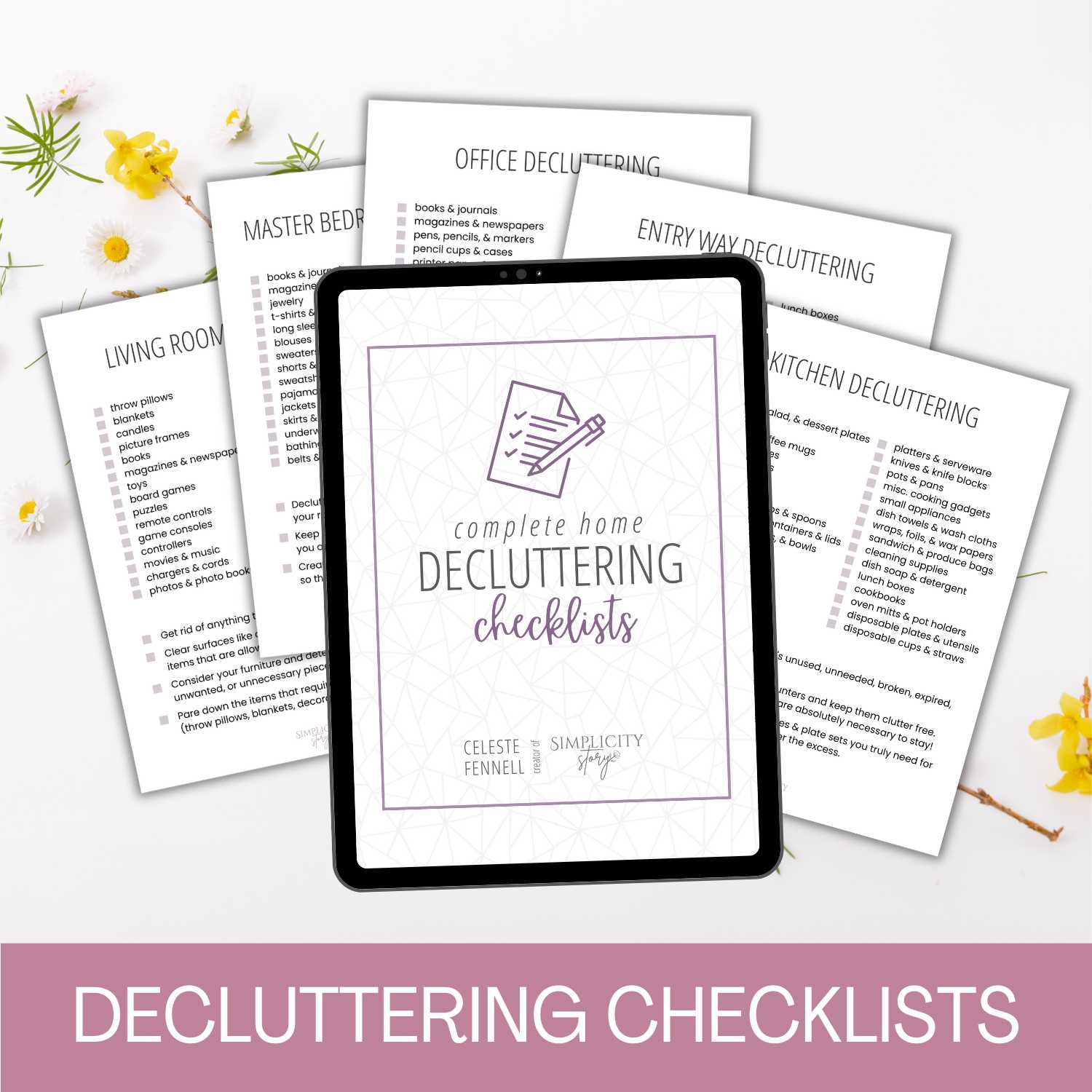 Complete Home Decluttering Checklists
Regular price
$16.00 USD
Sale price
$12.00 USD
Unit price
per
Sale
Sold out
Easily identify what you need to declutter in every room of your home with these helpful Decluttering Checklists!
View full details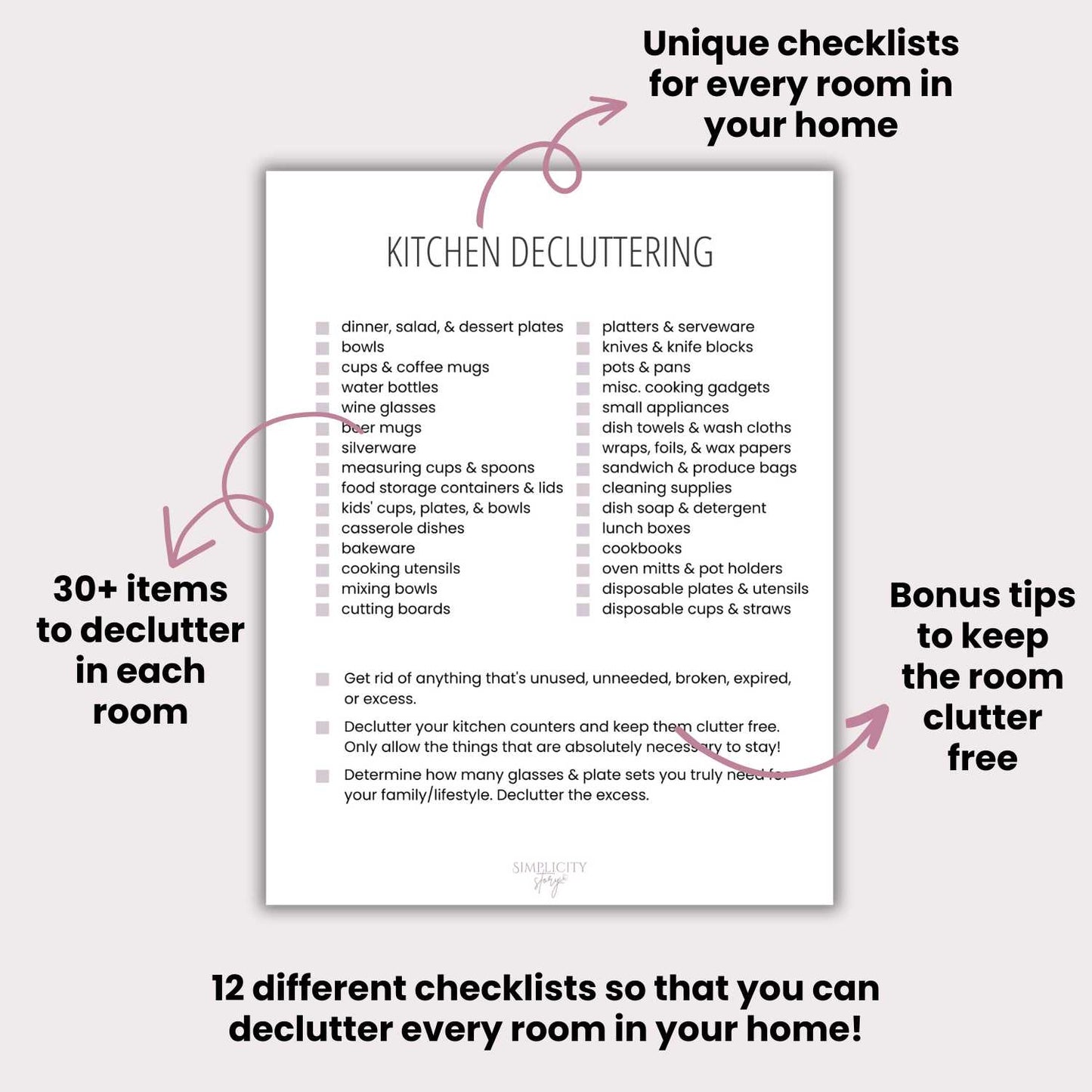 Sentimental Decluttering Secrets
Regular price
$16.00 USD
Sale price
$12.00 USD
Unit price
per
Sale
Sold out
Find peace in letting go, learn how to process your emotions, and make easy decisions about the items in your home that hold a special place in your heart. 
View full details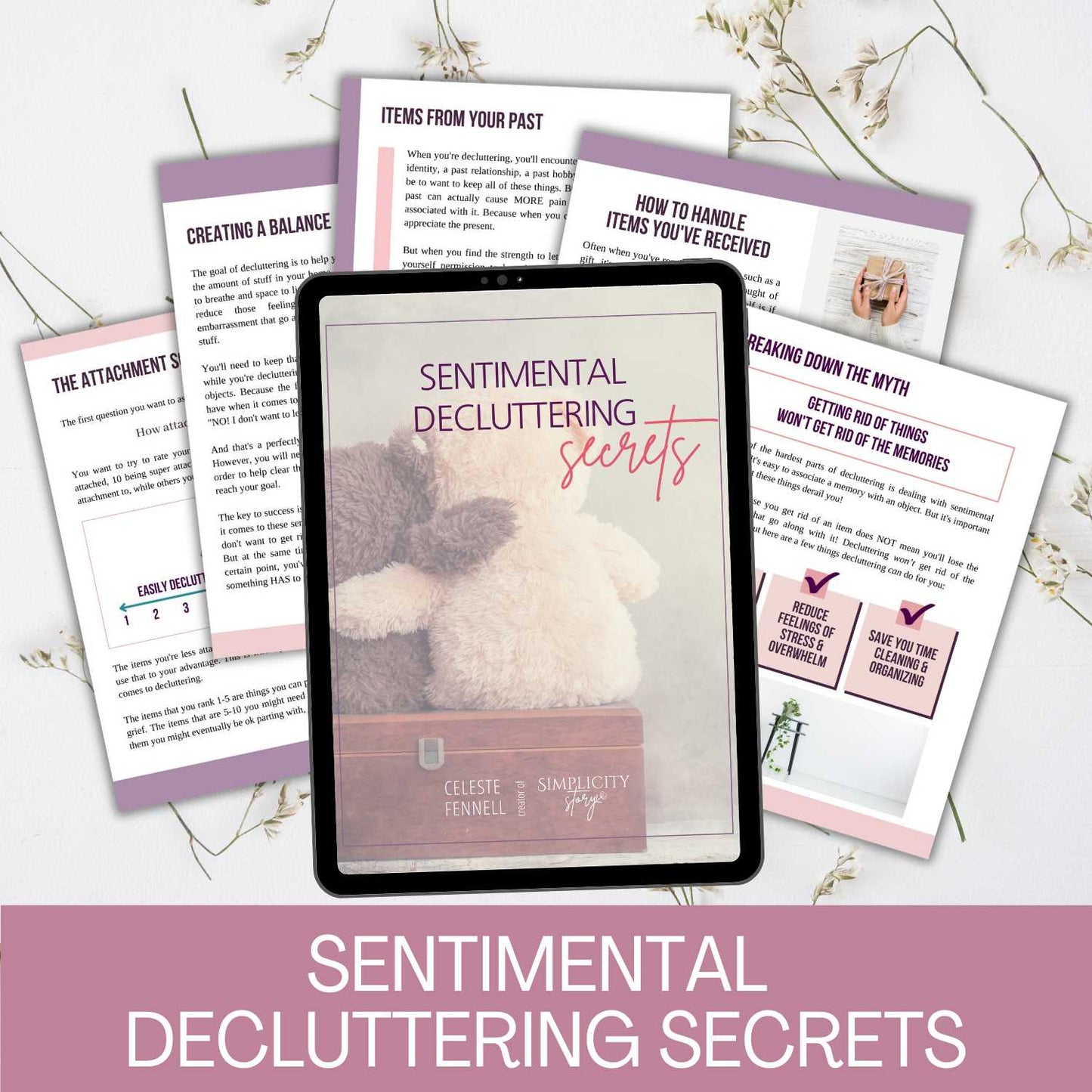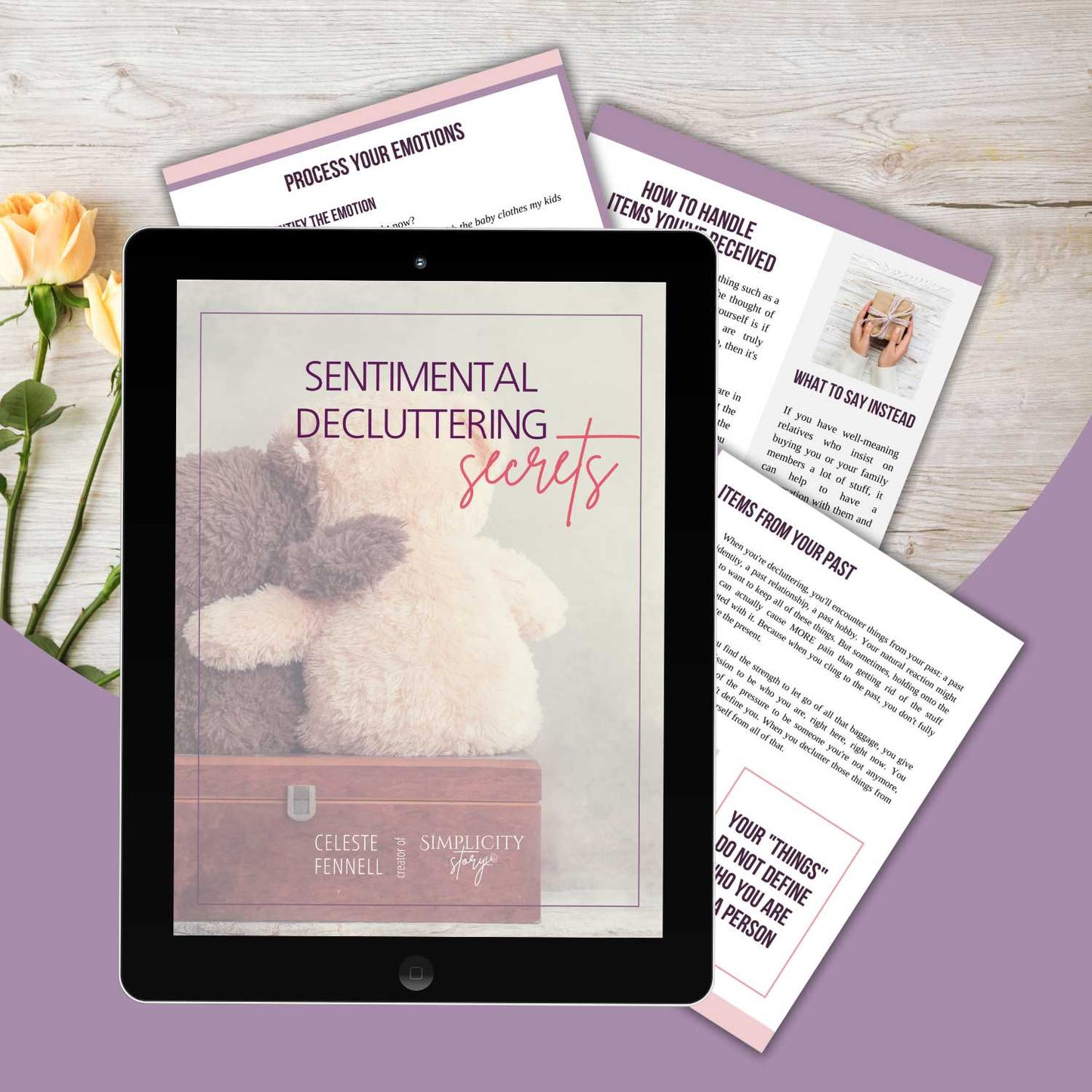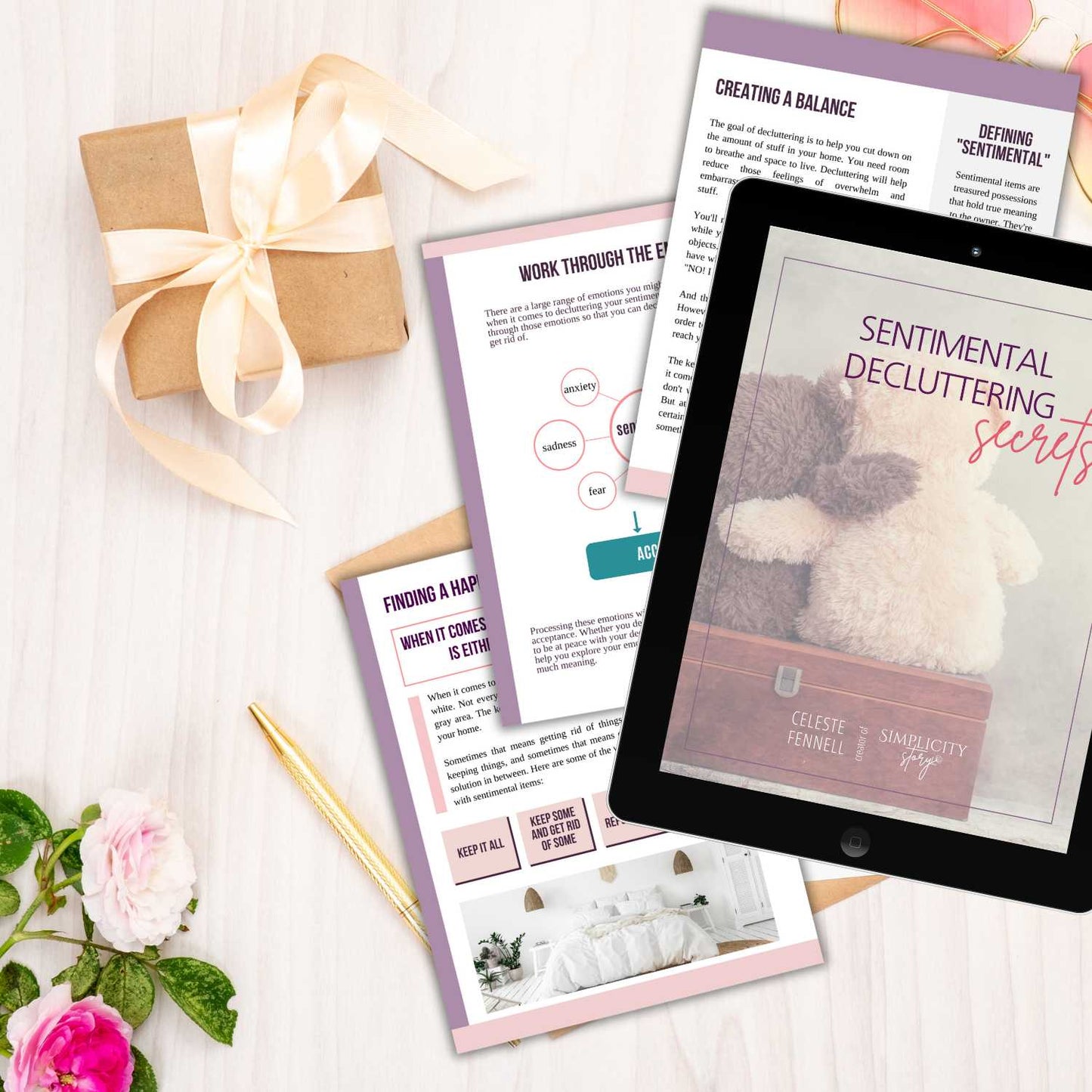 "BEST PURCHASE IN A LONG TIME!"

I am now YOUR BIGGEST FAN!! I got started right away with these easy to use checklists that were so comprehensive they are FOOL PROOF!! I started right away with planning and gathering all the tools, then my weekend was spend putting it all in action. It was helpful to have an accountability buddy to help with the tough purge items. As of Today the Main Bedroom Suite, formal family room and half the Kitchen IS DONE!! 4 medium boxes and 2 large bags are being picked up and/or dropped off TODAY, one box of books is heading to the library tomorrow and I can't wait to get started on the remaining rooms!! Thanks Celeste THESE CHECKLISTS MADE ALL THE DIFFERENCE!

-LISA
"SO MUCH HAPPIER!"

I am so much happier now that my things are in order. I found 15 glue guns because I couldn't find what I had and kept going out to buy more. Doing this project helped me so much emotionally during this very difficult time.

-CHARLENE
Hi, I'm Celeste!
I'm the creator and founder of Simplicity Story. If you're tired of feeling overwhelmed by your to-do list, all the stuff in your home, and your ridiculously busy schedule, you've come to the right place.
Life is too short to waste it dealing with chaos and clutter. I want to help you sift through all the noise and discover what is truly important to you. It is my sincere desire to help you write your own version of your Simplicity Story.
Exclusive downloads, resources, & discounts
Receive exclusive decluttering guidance, free downloads, and coupon codes only for subscribers!