Sentimental Decluttering Secrets
Regular price
$16.00 USD
Sale price
$12.00 USD
Unit price
per
Sale
Sold out
Find peace in letting go with Sentimental Decluttering Secrets!

Decluttering can seem really easy when you're sorting through holey socks and stained food containers. But what happens when you come across something sentimental?

This mini guide is designed to help you process your emotions and make easy decisions about the items in your home that hold a special place in your heart. 

WITH THIS MINI GUIDE, YOU WILL:
Learn a four-step process to work through your emotions when dealing with the sentimental items in your home.
Come up with creative solutions for your sentimental items (that don't always require getting rid of them)!

Learn how to tell the difference between things that are truly sentimental and things you can easily get rid of.
THIS MINI GUIDE INCLUDES:
A 17 page digital PDF download that will take the fear out of decluttering sentimental items.
A list of questions to help you decide how to handle each sentimental item.
Advice for dealing with items you've received as gifts & items from your past.
Creative suggestions for what to do with your sentimental items.

Guidance to help you process the emotions that are often attached to sentimental items.
Instructions to help you create a balance with the sentimental items in your home.
THIS MINI GUIDE IS FOR YOU IF:
You want to declutter your home, but you just don't know how to deal with your sentimental stuff.
You're scared of making a decision you'll regret when decluttering.
You feel overwhelmed by the thought of dealing with sentimental items.
You're confused about how to handle the sentimental items in your home.
Don't let sentimental clutter derail your decluttering progress! This mini guide will help you work through your emotions and come up with creative solutions for the sentimental items in your home.
IMPORTANT INFORMATION:
*This is a digital product in PDF format. Nothing will be sent in the mail. The file will be available to instantly download after your purchase.
This product is for personal use only. It is not to be shared, altered, copied, or sold without permission.
View full details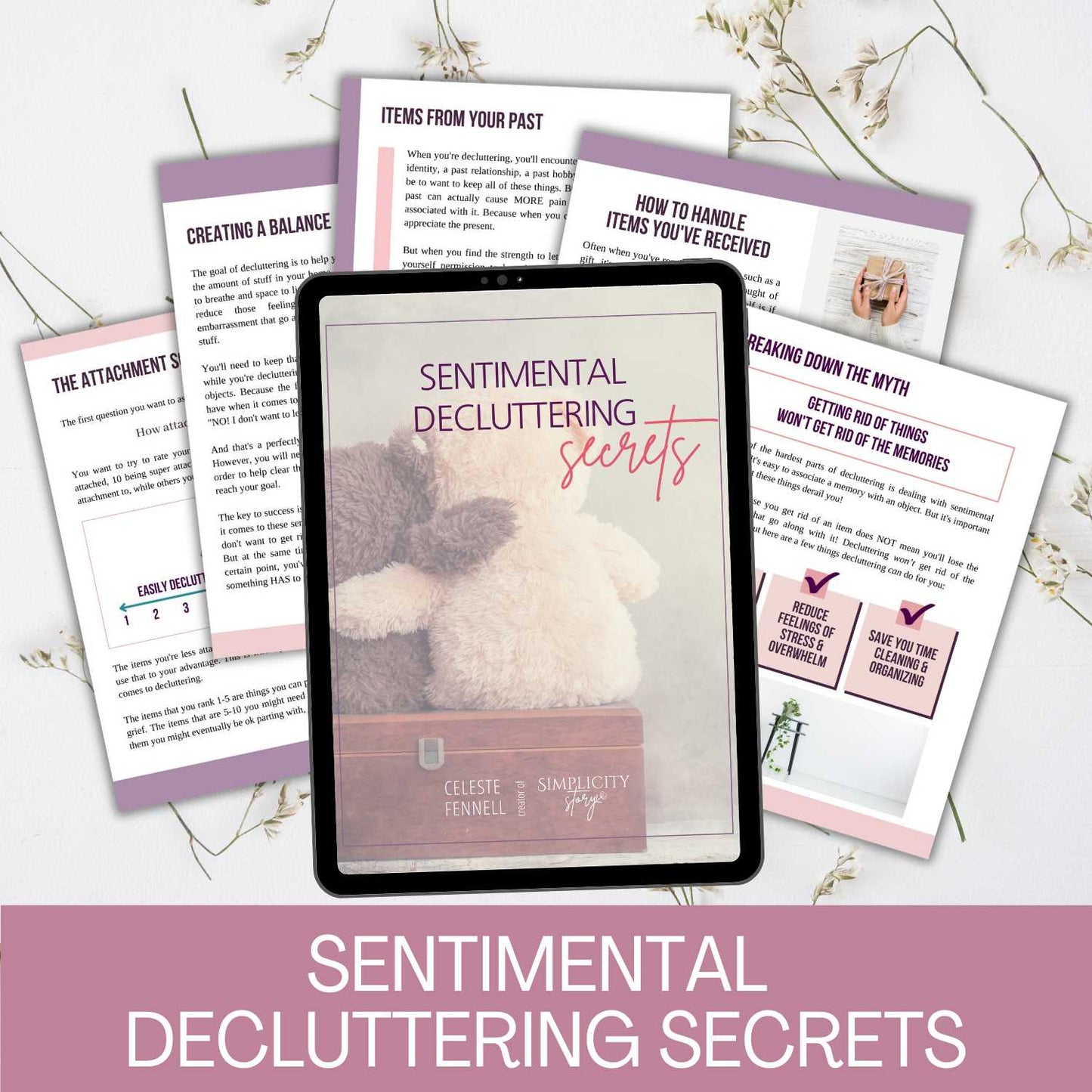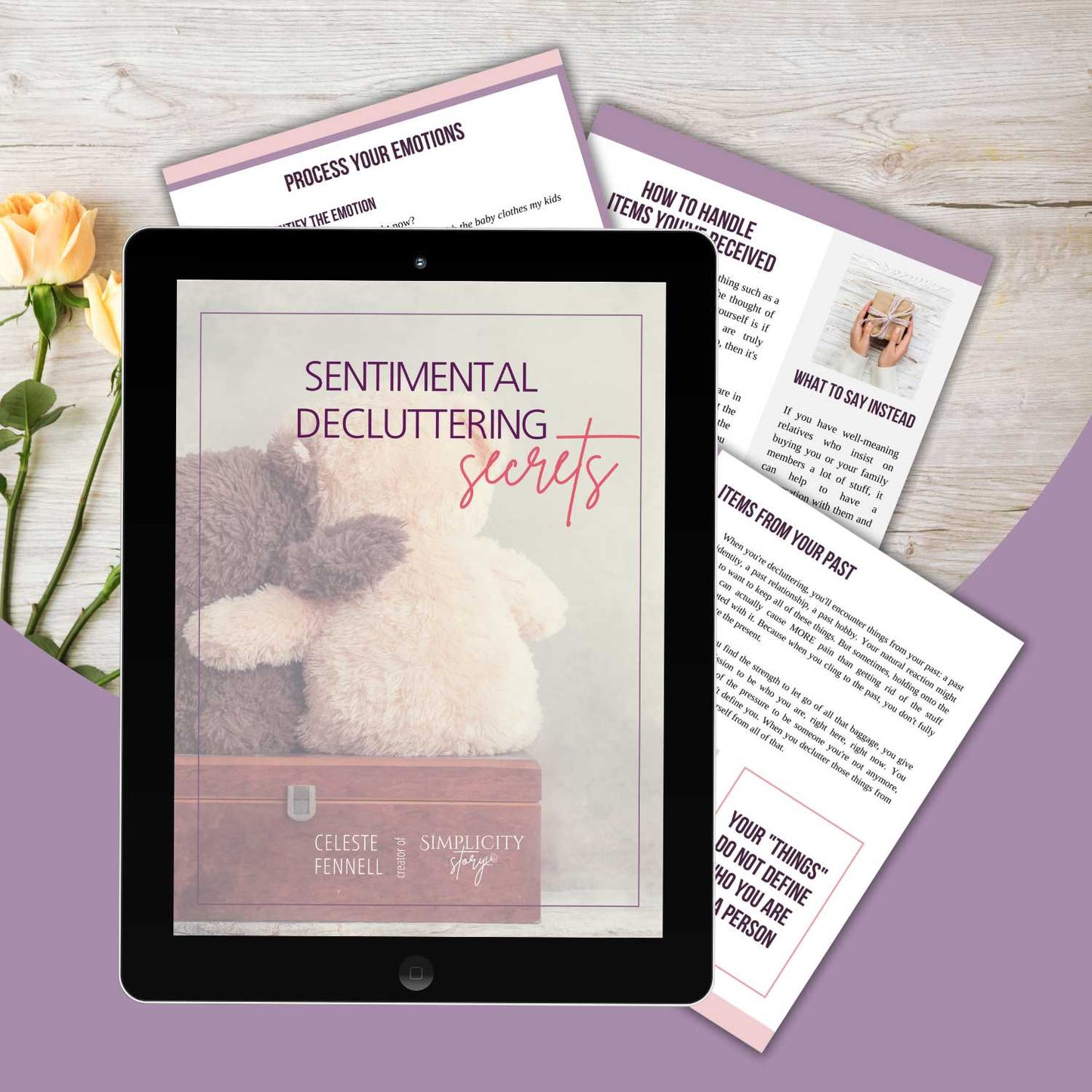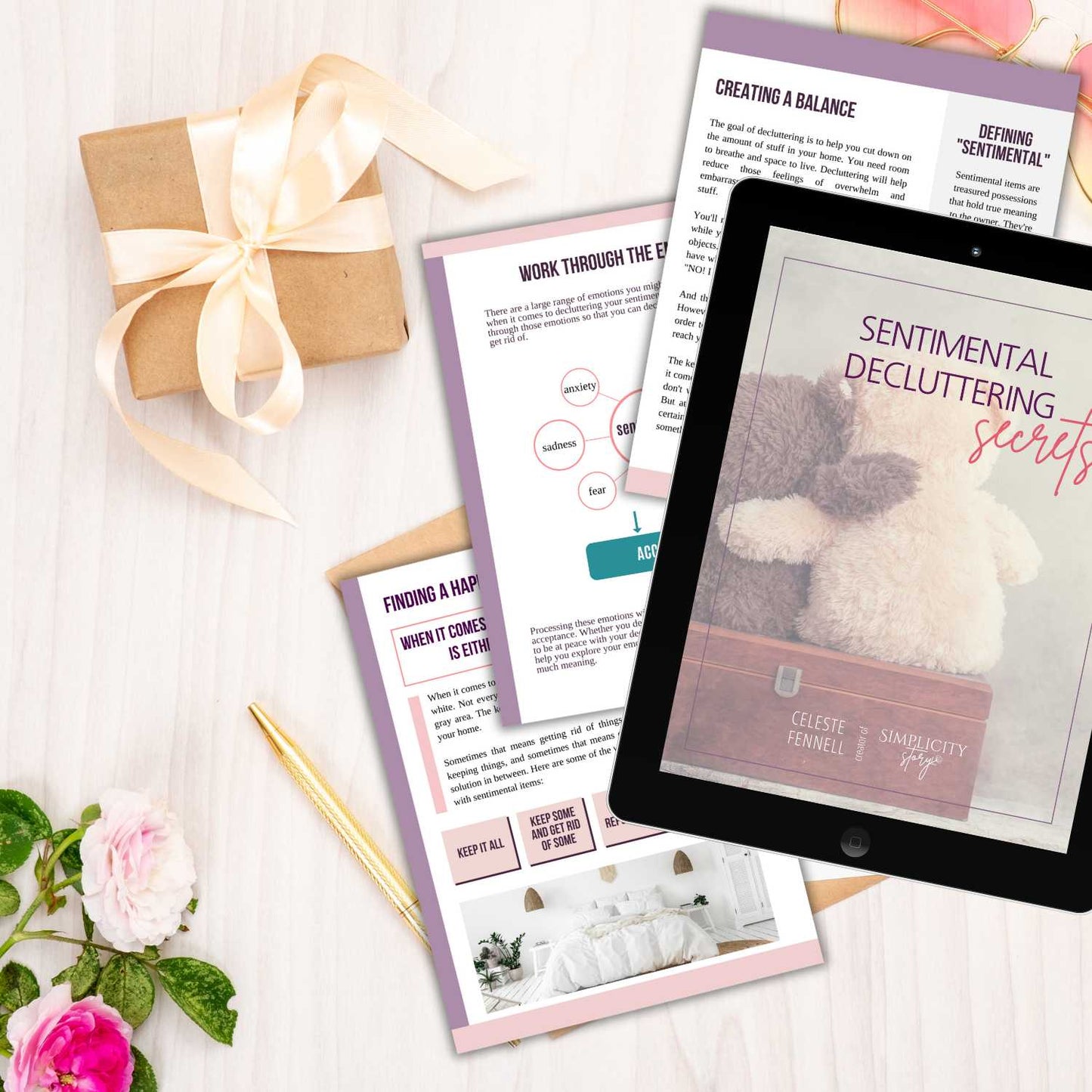 Exclusive downloads, resources, & discounts
Receive exclusive decluttering guidance, free downloads, and coupon codes only for subscribers!